EMI Filter Basics
2022-09-21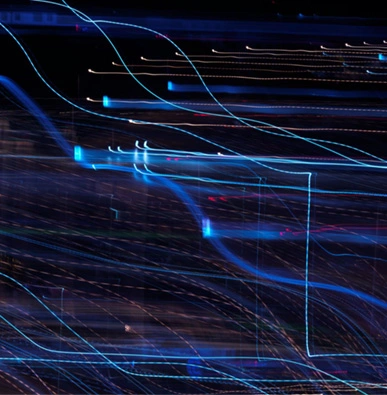 EMI Filter Basics 
 
Electronic devices play a vital role in nearly every industry, from hospitals to industrial manufacturing to the military. Certain devices depend on uninterrupted and reliable power to function properly. However, as more and more electronic devices enter the market, they generate electromagnetic interference that can cause these devices to malfunction, crash or fail. To protect electronic devices and systems from damage, EMI filters block adverse effects and allow regulated power flow. Here, we will take an in-depth look at EMI basics, EMI filter applications, and the impact of EMI in various fields.
What is Electromagnetic Interference?
Electromagnetic Interference (EMI) refers to the electromagnetic disturbance behavior that leads to the degradation of equipment, transmission channels and system performance. It is electrical noise generated by motors and machines, sources of electromagnetic radiation, that can interfere with cable signals and degrade signal integrity. Since electromagnetic interference is an electromagnetic phenomenon that often occurs in people's daily life, when the phenomenon of electromagnetic effect is discovered by people, people have a certain understanding and understanding of electromagnetic interference. In 1881, the famous British scientist Heaviside published the article "On Interference", which marked the beginning of the research on the phenomenon of electromagnetic interference. In 1888, the German physicist Hertz invented the antenna and proved the existence of electromagnetic waves through experiments, which opened the prelude to the experimental research of electromagnetic interference by human beings. In the following year, the British post and telecommunications department studied the interference problem in communication, which pushed the human research on electromagnetic interference to engineering and industrialization. So far, the research on the phenomenon of electromagnetic interference has formed a rigorous scientific system.
What are the two types of EMI?
There are two main types of EMI - conducted EMI and radiated EMI. Conducted EMI travels through conductors, such as electrical wires or power cords, while radiated EMI travels through air and requires no conductors. Both conducted and radiated EMI can affect the performance of electronic equipment through damage, degradation, malfunction, or system failure.
The difference between EMI filter and RFI filter
You may hear people use EMI and RFI interchangeably when referring to electromagnetic interference. However, EMI and RFI filters are not the same.
What is Radio Frequency Interference? The term is an acronym for radio frequency interference, which refers to noise that falls on the radio spectrum within the electromagnetic spectrum. Meanwhile, EMI refers to electromagnetic noise of any frequency. In other words, RFI is a subset of EMI that includes only electromagnetic currents with frequencies between 3 kHz and 300 GHz. Just like EMI, RFI can be conducted or radiated and can cause various problems with electronic equipment.
What is Electromagnetic Compatibility?
Electromagnetic Compatibility (EMC, Electromagnetic Compatibility) refers to the ability of a device or system to operate in compliance with the requirements in its electromagnetic environment without causing unbearable electromagnetic disturbance to any equipment in its environment. Therefore, EMC includes two requirements: on the one hand, it means that the electromagnetic disturbance (Electromagnetic Disturbance) generated by the equipment during normal operation cannot exceed a certain limit; Electromagnetic disturbance has a certain degree of immunity, that is, Electromagnetic Susceptibility (EMS)
Where does EMI come from?
Where does EMI come from?
EMI comes from both man-made electrical equipment and natural causes. Man-made reasons are that there will be gaps or continuous voltage and current changes when electrical and electronic equipment is working, and sometimes the rate of change is quite fast, which will cause electromagnetic energy to be generated within different frequencies or between a frequency band, and the corresponding circuit will convert this Energy is emitted into the surrounding environment.
Naturally occurring EMI can come from a variety of sources including: lightning strikes, solar flares, cosmic noise, static electricity, atmospheric electrical storms
, solar magnetic storm, sandstorm, blizzard, sun
Natural EMI can occur suddenly and have severe effects on inadequately protected electrical equipment. More severe natural electromagnetic disturbances, such as solar flares or electrical storms, could affect military equipment or transportation technology. If the sun appears directly behind the satellite and electromagnetic noise obscures the satellite's transmission, it can cause a disruption in the satellite's transmission. On a smaller scale, naturally occurring EMI such as snowstorms can cause radio static or interfere with cell phone signals.


What are the causes of industrial EMI?
The industrial causes of EMI are usually large in scale and can cause serious disturbances to fundamental technologies. There are several different industrial sources of EMI that generate ambient electromagnetic energy with wide-ranging effects. Industrial EMI can cause outages in hospitals, military operations, and even local power grids. The following are some common sources of EMI in the industrial field.
Electric Motors and Generators: Electric motors and generators generate a lot of high-frequency noise and are sometimes cycled continuously in factories and manufacturing plants to provide uninterrupted power.
Cellular Networks and Telephony Transmissions: Both wired and wireless telecommunications generate EMI. As cellular networks continue to grow and more consumers use cell phones, noise from cellular networks poses a more serious threat to other electronic products and devices.
Television transmissions: Like cellular transmissions, television transmissions can cause EMI to residential and industrial equipment.
Radio and Satellite: Radio and satellite waves transmitted nationwide may cause interference to cellular networks or sensitive devices.
Grid Power: Transmission lines in the grid often have high voltages and low frequencies that can damage some electronic equipment. Grid power interruptions – such as voltage surges, dips or spikes, blackouts and blackouts – can also cause electromagnetic disturbances to devices and equipment connected to grid power.
Rail and mass transit systems: Operating systems for trains and mass transit can generate EMI from their propulsion systems, signaling systems, control systems, and other processes. These systems operate at high voltages and currents that can affect other transportation system components or electrical equipment in facilities near the railroad.
Medical Equipment: Many technologies in the medical field generate EMI, including life support, X-ray equipment, MRI, electrosurgical devices, telemetry devices, and other assistive equipment. EMI from medical devices can cause the device itself to malfunction or interfere with other medical technologies.
Other high-frequency sources of EMI: Many industrial processes generate high-frequency EMI from components such as transmitters, transformers, inverters, microprocessors, and controllers.
Some industrial causes of EMI affect technology in the same facility or process, while others, such as grid power interruptions, can cause broader disruption.
What are the classifications of EMI?
1. Classified by its source
①Natural interference: refers to various electromagnetic noises caused by natural phenomena;
②Man-made interference: refers to the electromagnetic interference generated by electronic equipment and other artificial devices.
2. Classified by interference function
① Intentional interference: refers to the intentional creation of electromagnetic interference signals in order to achieve a certain purpose, such as electronic warfare;
② Unintentional interference: refers to the interference caused by people unintentionally, such as industrial electricity.
3. Classify according to the law of interference
①Fixed interference: mostly the interference emitted by adjacent electrical equipment during fixed operation;
②Semi-fixed interference: Interference caused by occasionally used equipment;
③Random interference: unpredictable sporadic interference.
4. Classification by coupling method
①Conductive coupling interference: It refers to the energy of electromagnetic noise in the form of voltage or current in the circuit, which is coupled to the interfered device through metal wires or other components.
②Radiation coupling interference: It refers to the energy of electromagnetic noise in the form of electromagnetic field energy, which propagates through space radiation and couples to the interfered device.


What are the industrial impacts of EMI?
Television, radio, and telecommunications interruptions: When EMI affects satellite performance, it can cause unusual noise in radio transmissions or video interruptions in television transmissions. This effect is especially noticeable in areas with weak radio or telephone signals. If EMI affects telecommunications, it can cause poor reception or unreliable service.
Hospital Equipment Failure: Many types of medical equipment are susceptible to electromagnetic noise and can easily fail if not shielded from EMI. Life support equipment monitors weak body signals, making them extremely vulnerable to damage or failure from EMI. Devices such as pacemakers and hearing aids can also malfunction or fail due to EMI. Failure of hospital equipment can lead to death or other serious consequences.
Military Equipment Failure: Mission critical military equipment can fail due to environmental EMI or interruption of its power supply. Therefore, military equipment must be protected from high-power electromagnetic pulse (HEMP) threats, a type of weaponized EMI. HEMP threats and other sources of EMI can cause loss of sensitive data or disrupt military communications or operations.
What is an EMI filter?
EMI filter, also known as electromagnetic interference filter, grid filter, grid noise filter, etc., or collectively referred to as EMI filter. The power supply EMI filter is a low-pass filter that transmits the power of DC, 50Hz or 400Hz to the equipment without attenuation, greatly attenuates the EMI signal incoming through the power supply, and protects the equipment from damage; at the same time, It can also effectively control the EMI signal generated by the equipment itself, preventing it from entering the power grid, polluting the electromagnetic environment, and endangering other equipment.
What do EMI filters do?
When connected to a device or circuit, EMI filters suppress electromagnetic noise transmitted through conduction. These filters extract any unwanted current conducted through the wire or cable while allowing the desired current to flow freely. EMI filters that suppress noise on mains power supplies are also known as EMI power line filters.
How do EMI filters work?
The filter is composed of a low-pass filter circuit composed of inductors and capacitors, which allows the current of useful signals to pass through, and has a greater attenuation for signals with higher frequencies. There are two types of interference signals, differential mode and common mode, so the filter must attenuate both types of interference signals. The principle of its filter:
1. Utilize the characteristics of high-frequency and low-frequency isolation of capacitors to guide the high-frequency interference current of the live wire and the neutral wire into the ground wire (common mode) or the high-frequency interference current of the live wire into the neutral wire (differential mode);
2. Utilize the high-impedance characteristics of the inductance coil to reflect the high-frequency interference current back to the interference source;
3. The use of interference suppression ferrite can convert a certain amount of high interference signal absorption into heat characteristics. According to the frequency of a certain interference signal, select the appropriate interference suppression ferrite magnetic ring and magnetic beads directly on the cable that needs to be filtered. Can.
EMI filter application
Different EMI filters can be applied in different industries and fields to most effectively prevent damage caused by electromagnetic noise. EMI filters block noise at different frequencies and meet different regulations in different industries.
Appliances and Washing Machines EMI filters suppress electromagnetic noise from appliances ranging from washing machines to treadmills. These filters ensure that devices comply with electromagnetic compatibility regulations and help protect them from EMI damage that could affect their performance.
Single-phase: Single-phase EMI filters are effective for small equipment such as appliances and electronics, and industrial applications such as food service equipment, power supplies, and telecommunications. Single-phase EMI filters are also compatible with fitness equipment and motor control.
Three-phase: For tighter EMI suppression, three-phase EMI filters can block higher levels of noise through a three-stage filtering system. Three-phase EMI filters are used in high power applications such as industrial machinery and motors, medical equipment, test equipment, and industrial tools.
Military: EMI filters for military applications specifically comply with regulations and compliance standards for EMC of military equipment. These reliable EMI filters protect aerospace and military communication systems from damage to ensure safe operation. EMI filters designed for HEMP protection are also available for protection against EMI threats.
Medical Grade EMI Filters: Medical grade EMI filters meet the requirements of current medical applications and protect sensitive medical equipment from damage. EMI filters for MRI rooms are specifically designed to create a safe test room free of EMI from lighting, intercoms, and other external noise sources. Effective and reliable EMI filters for medical applications can provide life-saving protection against electromagnetic noise interference.
Depending on the desired application, the role of an EMI filter may include shielding unwanted electromagnetic noise and protecting equipment and electrical systems from damage.
DOREXS EMI industry leader
If you need effective EMI protection, DOREXS offers durable and reliable EMI filters for every application. Our filters are suitable for professional applications in the military and medical fields, as well as for residential and industrial use. For applications requiring a custom solution, our professional team can design an EMI filter to meet your specific requirements.
With 15 years of experience in solving electromagnetic interference, DOREXS is a trusted manufacturer of high-quality EMI filters for medical, military, and commercial applications. All of our EMI filters are designed to meet industry standards and comply with EMC regulations. Explore our selection of EMI filters or submit a custom quote request to get the perfect EMI filter for your needs. For more information on DOREXS custom and standard EMI filters, please contact us.
Email: eric@dorexs.com
Tel: 19915694506
Whatsapp: +86 19915694506
Website: emcdorexs.com