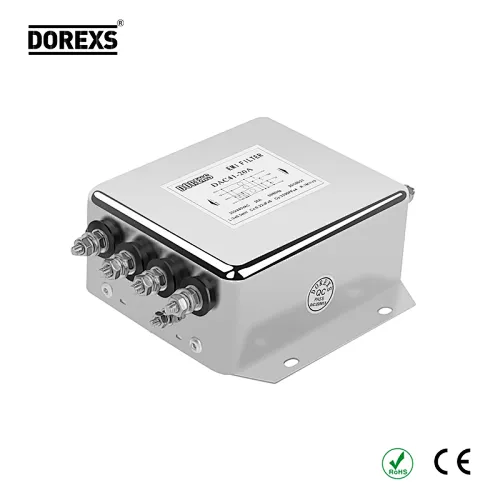 440VAC 6A-30A 3 Phase AC Filter Low Leakage Current
Rated Current:6A-30A

Low Leakage Current

Certificate:CE,ROHS

Can be customize according to customer requirements.

Support free samples
Three phase EMI filters can effectively reduce electromagnetic interference to ensure normal operation of equipment and comply with emission standards. At DOREXS, there is a range of three phase EMI filters available in Delta and WYE configurations. These three phase EMI filters are available in a variety of voltages and currents, including 380VAC, 440VAC, 520VAC, and rated currents up to 600A. And we offer single-stage, two-stage and multi-stage designs, and can provide customized three phase EMI filters with higher rated current and voltage upon request.
---
| | | | |
| --- | --- | --- | --- |
| Product Name: | DAC41 three phase emi filter | Temperature Range: | -25℃~85℃ |
| Rated Current: | 6A-30A | Withstand Test Voltage: | 2750VAC |
| Rated Voltage: | 380VAC/440VAC | Fire Resistance: | UL 94V-0 |
| Working Frequency: | 50/60HZ | Certification: | CE,ROHS |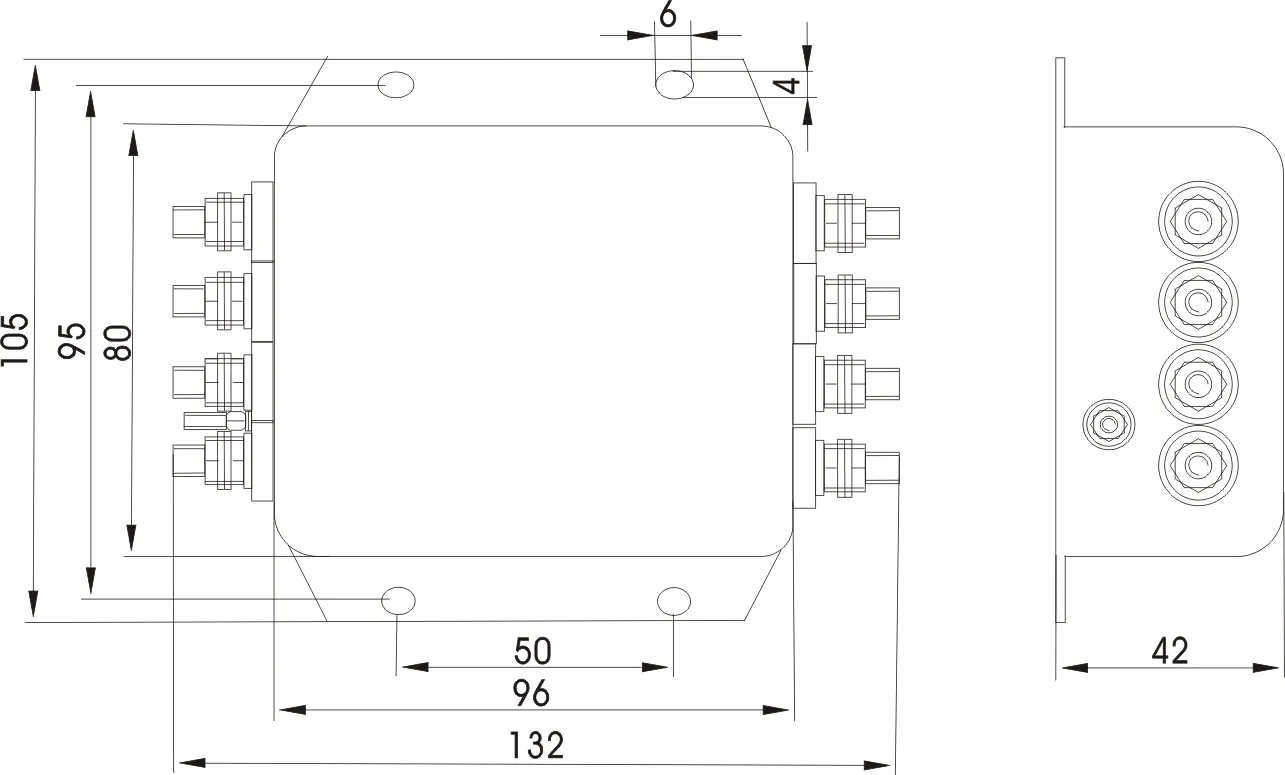 Insertion loss

-(common mode)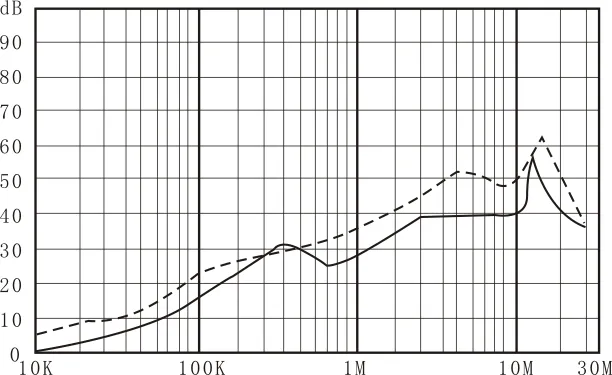 Featured and Benefits
A three phase EMI filter is a type of filter used in power systems to reduce electromagnetic interference (EMI). It has the following advantages:
1. Suppress electromagnetic interference: By filtering out high-frequency noise and electromagnetic interference in the power system, the three-phase EMI filter can effectively reduce the impact and interference of electromagnetic waves on other electronic equipment and improve the anti-interference ability of the system.
2. Improve system stability: High-frequency noise and electromagnetic interference may cause unstable system operation and cause current and voltage fluctuations. By using a three phase EMI filter, these interferences can be reduced and the stability and reliability of the system improved.
3. Protect equipment: The impact of EMI on electronic equipment can cause damage or performance degradation. Three-phase EMI filters can filter out high-frequency noise and interference on power lines, effectively protecting equipment and extending its service life.
4. Comply with standard requirements: In many countries and regions, relevant regulations and standards have been formulated for electromagnetic interference in power systems. The use of three phase EMI filters can help systems comply with these requirements and ensure equipment compliance.
 Application Field
General electronic equipment
Power equipment such as UPS
Power monitoring equipment
Three-phase inverters and frequency converters
Industrial machine tools
Industrial power supply
fixed computer system
MRI and X-ray equipment
catering equipment
Elevators and escalators
Commercial vending machines
game console
Frequency converter
Test equipment
For custom three-phase filter options, please contact us             
DOREXS

provides a wide variety of

EMI/EMC filter

options, standardized and customized electromagnetic interference solutions.
Provide customers with comprehensive engineering technical support.