Are you looking to stay ahead in the evolving EV landscape?
author: DOREXS EMI POWER FILTER
2023-09-12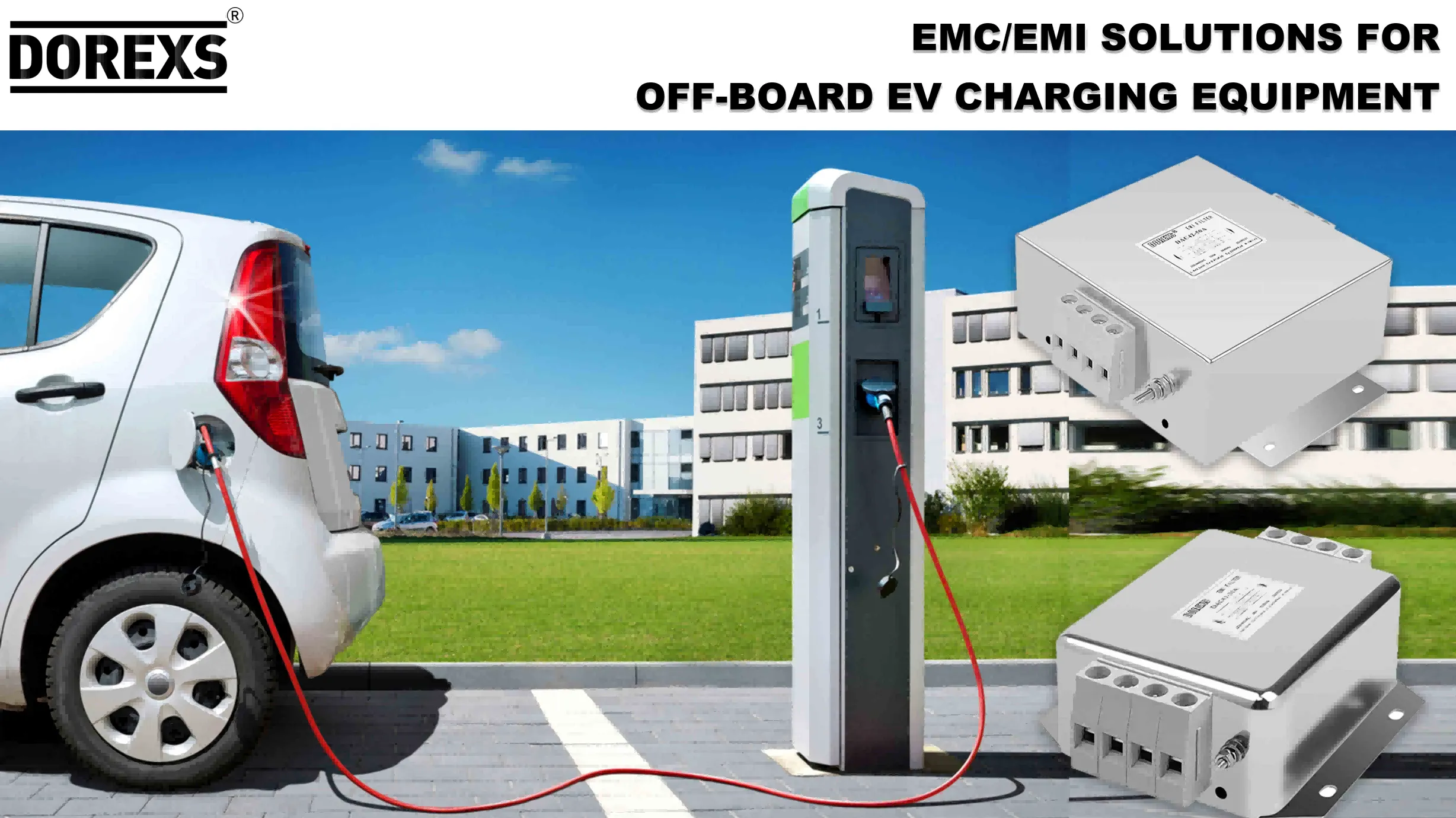 Are you looking to stay ahead in the evolving EV landscape? 
Would you like to understand the critical EMC/EMI considerations for charging equipment?
You have come to the right place.
The fast adoption of electric vehicles brings with it an increased demand for charging stations. DOREXS have been ahead of this trend for many years with power filters in charging stations– operating different standards, supporting AC and DC charging.
New EMC/EMI POWER LINE FILTER from DOREXS are now being launched, better fit for growing EMC requirements in this area. 
When fast charging an electric vehicle on a highway rest area, high amounts of energy are transferred in a short time.
Electrical safety and EMC compliant currents protect the user, the electric vehicle, and the electrical grid.
What causes EMI On EV Charging Station?
The EMI often come from devices that operate using a wireless signal but also emanate from a variety of other electronic appliances.It can still cause annoying disruptions to EV Charging Station and lead to poor performance of electronics.
Here are a few common causes of EMI :
Cell phones

Laptops

Wi-Fi devices

Bluetooth devices

Lamps
The DOREXS Filter Model DAC41 delivers ultimate safety for the vehicle at the charging station.
And this power filter can protect the EV charging station from those interference
Meanwhile it cleans the power that charges the car ensuring a safe charging experience up to 800 VDC
This means that fast charging with 500 kW is possible with only one EMC POWER FILTER from DOREXS!
DOREXS EMI Industry Leader
If you need effective EMI protection, DOREXS offers durable and reliable EMI filters for every application. Our filters are suitable for use in specialized fields such as military and medical, as well as residential and industrial use. For applications requiring a custom solution, our professional team can design EMI filters to meet your specific requirements.
With 15 years of experience in solving electromagnetic interference, DOREXS is a trusted manufacturer of high-quality EMI filters for medical, military and commercial applications. All of our EMI filters are designed to meet industry standards and comply with EMC regulations. Explore our selection of EMI filters or submit a custom quote request to get the perfect EMI filter for your needs. For more information on DOREXS custom and standard EMI filters, please contact us.
Email: eric@dorexs.com
Tel: 18117837140
Whatsapp: +86 18117837140
Website: emcdorexs.com