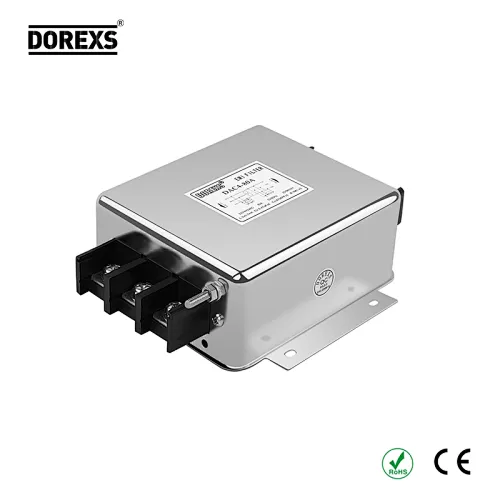 440VAC 40-100A 3 Phase Filter For Power Equipment
Rated Current:40A-100A

Low Leakage Current

Certificate:CE,ROHS

Can be customize according to customer requirements.

Support free samples
The benefits of using terminal block connection for 3 phase filter include the following aspects:
Flexibility: Terminal block connections for 3 phase filter provide greater flexibility as it allows the user to more easily change or adjust the way the filter is connected. If the filter needs to be rearranged or replaced, the terminals can simply be connected or disconnected without the need for complex wiring changes.
Safety: The 3 phase filter adopts terminal block connection method to improve the safety of the system. By using well-insulated terminal blocks, the input and output terminals of the filter can be effectively isolated, reducing the risk of electrical accidents and short circuits. In addition, terminal block connections reduce potential problems caused by wiring errors and poor contacts.
Reliability: 3 phase filter filter adopts terminal block connection method to provide reliable connection. Terminal blocks usually use screws or other connectors to ensure a stable connection that is not easy to loosen. This can effectively reduce the contact resistance during connection and improve the reliability of current transmission, thus reducing the probability of system failure.
Easy maintenance: The 3 phase filter uses a terminal block connection method to make filter maintenance more convenient. When the filter needs to be replaced or repaired, the terminal block connections only need to be removed without the need to intervene in the entire line. This saves time and effort and reduces errors that may be introduced during maintenance.
Product Details
| | | | |
| --- | --- | --- | --- |
| Product Name: | DAC4-D 3 Phase Filter | Temperature Range: | -25℃~85℃ |
| Rated Current: | 40A-100A | Withstand Test Voltage: | 2750VAC |
| Rated Voltage: | 380VAC/440VAC | Fire Resistance: | UL 94V-0 |
| Working Frequency: | 50/60HZ | Certification: | CE,ROHS |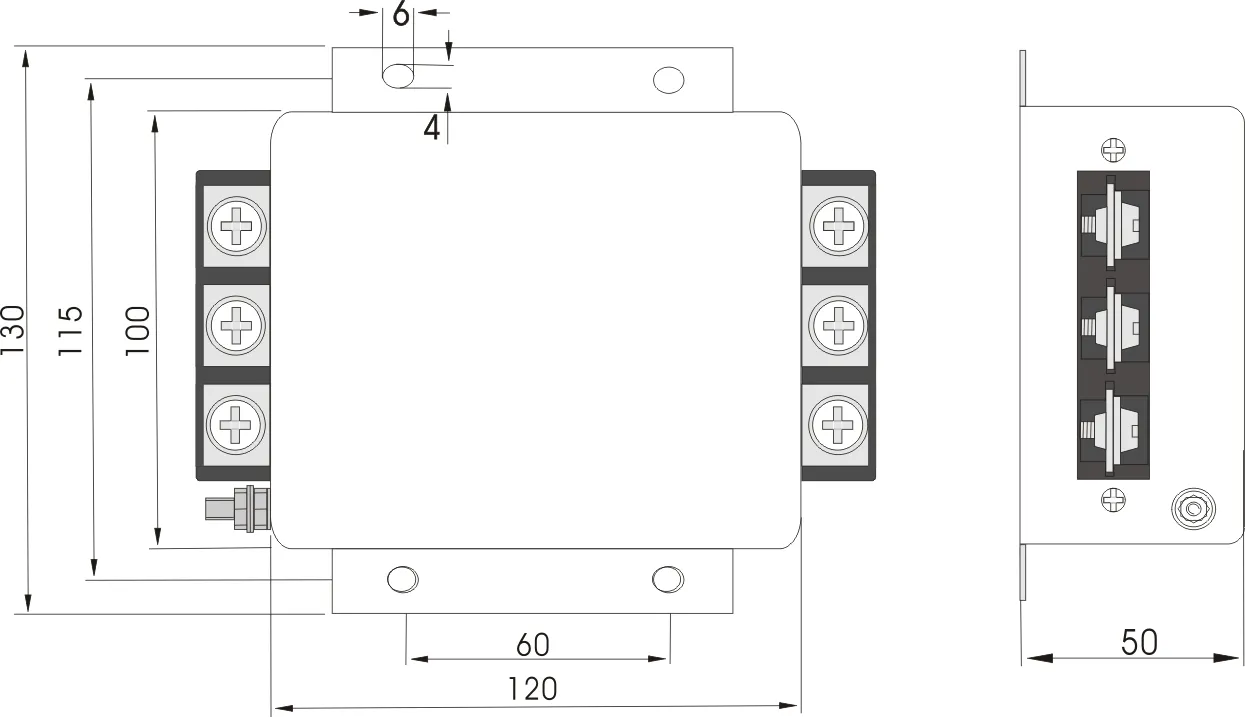 Insertion loss

-(common mode)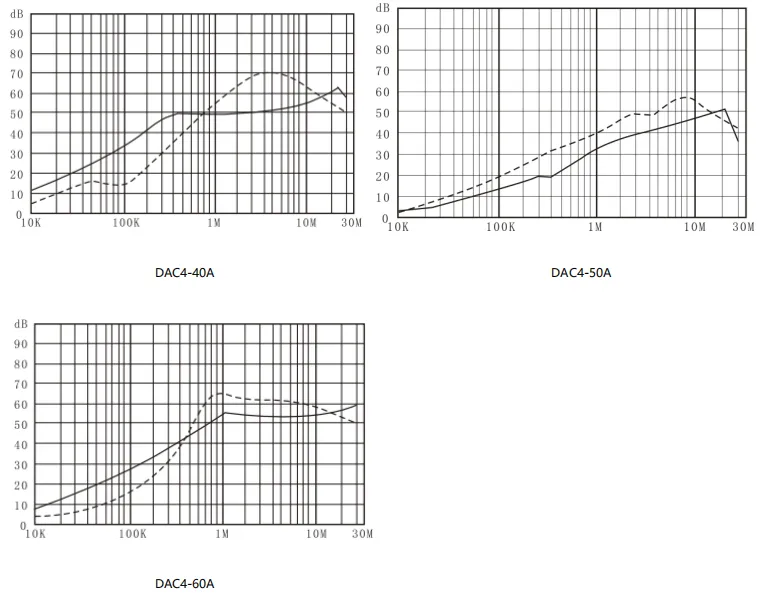 Featured and Benefits
DAC4 3 phase filter integrated design, small size, high cost performance, easy and fast installation
A variety of interface terminals are available
3 phase filters of different specifications can be customized according to customer requirements
All EMI Filters Provide Excellent Conduction Attenuation
 Application Field
DOREXS

provides a wide variety of

EMI/EMC filter

options, standardized and customized electromagnetic interference solutions.
Provide customers with comprehensive engineering technical support.